Scientific Advisory Board
Jason Eriksen, PhD, Chair and Co-Founder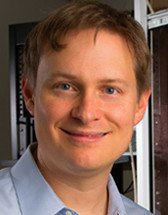 Dr. Eriksen is a co-founder of Alzeca and serves as Associate Professor of Pharmacology at the University of Houston. He is a specialist in Alzheimer's disease and other neurodegenerative and neurodevelopmental disorders including Down Syndrome, Parkinson's disease, and cerebral strokes. Dr. Eriksen is a co-inventor of ADx. He received his Ph.D. in Neuroscience from Loyola University and served as a postdoctoral fellow at the Mayo Clinic in Jacksonville FL. Previously, Dr. Eriksen contributed significant initial research to the development of the drug Flurizan, a selective amyloid-lowering agent ("SALA"), which underwent very broad global testing through Clinical Phase III studies, and was the subject of the largest AD focused clinical trial to date.
Ananth Annapragada, PhD, Co-Founder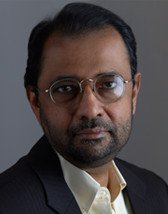 At the time of Alzeca's formation, Dr. Annapragada was the Robert H. Graham Professor in Entrepreneurial Biomedical Informatics and Biomedical Engineering at UT Health. He now heads an advanced imaging center at Texas Children's Hospital in Houston and holds the position of vice-Chair of Research at TCH Radiology. His background includes considerable experience in the pharmaceutical industry, including five years with Abbott Laboratories. Dr. Annapragada is a co-inventor of ADx. Before joining UT Health, he had performed research for three years at the Cleveland Clinic. Dr. Annapragada is a specialist in computational biomedicine and in developing and applying advanced molecular particles for the diagnosis and treatment of disease. Previous spin outs from his research labs include Marval Biosciences and Sensulin (glucose responsive insulin for diabetes). Dr. Annapragada received his Ph.D. from the University of Michigan. He has also served as a postdoctoral associate at MIT and the University of Minnesota.
Adriano Aguzzi, MD, PhD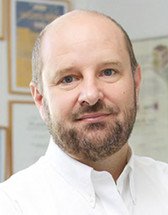 Dr. Aguzzi is Professor and Chairman, Department of Pathology, University of Zurich and Director of the Institute of Neuropathology at the University Hospital of Zurich. He is a Founder and Director of the Swiss National Center for Prion Diseases and a former Governor of the Swiss Federal School of Technology.
Dr. Aguzzi is a  renowned researcher into mechanisms of protein-related brain disorders, including prions, tau, and a-synuclein, particularly on the damaging effects of prions on brain cells and the mechanisms of neurodegenerative disease progression. His research has resulted in more than 400 publications, which have been cited more than 20,000 times by other researchers. Dr. Aguzzi earned his MD at the University of Freiburg and holds honorary doctorates from the Universities of Bologna, Teramo, and Liege. His awards include the Marcel-Benoist Prize, the Robert-Koch Prize, and the Antonio-Feltrinelli Award, which are among the highest recognitions in Switzerland, Germany, and Italy, respectively. Dr. Aguzzi is the holder of an Advanced Grant of the European Research Council.
Joseph Jankovic, MD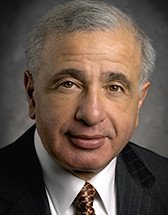 Joseph Jankovic, MD is Professor of Neurology, Distinguished Chair in Movement Disorders, and Director, Parkinson Disease Center and Movement Disorders Clinic in the Department of Neurology at Baylor College of Medicine in Houston, Texas. Dr. Jankovic is an internationally renowned clinician-scientist in the diagnosis and treatment of Parkinson's Disease and synucleinopathies. He has published over 800 original articles and chapters and has edited and co-edited 40 books and volumes. Dr. Jankovic is a member of numerous scientific and medical advisory boards of national foundations including WE MOVE, a Worldwide Education and Awareness for Movement Disorders, the Dystonia Medical Research Foundation, International Tremor Foundation, Tourette pSyndrome Association, and World Federation of Neurology Research Committee on Parkinson's Disease and Related Disorders. Dr. Jankovic also serves on the executive scientific advisory board of the Michael J. Fox Foundation for Parkinson's Research and on the National Parkinson Foundation Clinical and Scientific Advisory Board. He has served on editorial boards of Neurology, Movement Disorders, Journal of Neurology, Neurosurgery & Psychiatry, Acta Neurologica Scandinavica, Journal of Neurological Sciences, Neurology Medlink, and other journals.
Dr. Jankovic is past President of the international Movement Disorder Society and an honorary member of the American Neurological Association, Australian Association of Neurologists, and the French Neurological Society. Selected in 2009 as a "Great Teacher" by the National Institutes of Health, Dr. Jankovic is the recipient of many other honors including the 2007 American Academy of Neurology Movement Disorders Research Award, sponsored by the Parkinson's Disease Foundation, the 2008 Guthrie Family Humanitarian Award, presented by the Huntington's Disease Society of America, and the 2009 Lifetime Achievement Award from the national Tourette Syndrome Association.
David S. Knopman, MD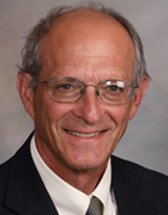 Dr. Knopman is Professor of Neurology at Mayo Clinic College of Medicine, a consultant in Neurology at the Mayo Clinic, and a co-investigator in the Mayo Alzheimer's Disease Research Center. An expert in very early stage Alzheimer's and other causes of cognitive impairment, he has served as Vice-Chair of the Alzheimer's Association Medical and Scientific Advisory Council (2014-2016), and Chair, Medical Advisory Council, Association for Frontotemporal Degeneration (2013-2015).
Dr. Knopman is deputy editor of Neurology, the journal of the American Academy of Neurology (AAN). Dr. Knopman is an author on more than 300 articles on various topics in dementia. He was the senior author on the 2001 AAN Practice Parameter on the Diagnosis of Dementia and was co-chair of the National Institute of Aging-Alzheimer's Association workgroup that drafted the revised criteria for Alzheimer's disease dementia.
Michael Weiner, MD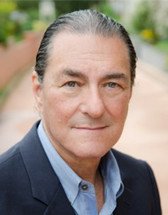 Dr. Michael Weiner is a Professor in Residence in Radiology and Biomedical Imaging, Medicine, Psychiatry, and Neurology at the University of California, San Francisco.  His field of interest is Alzheimer's disease, MRI, brain imaging, and neurodegenerative diseases. He is Principle Investigator of the Alzheimer's Disease Neuroimaging Initiative ("ADNI"), which is the largest observational study in the world concerning Alzheimer's Disease. He is the former Director of the Center for Imaging of Neurodegenerative Diseases (CIND) at the San Francisco Veterans Affairs Medical Center.
In 1974 he became an Assistant Professor of Medicine (Nephrology) at Stanford University, and in 1980 he became an Associate Professor of Medicine (Nephrology) at UCSF. During the past 25 years, he has worked to develop and optimize the use of MRI, PET, and blood-based biomarker methods to diagnose Alzheimer's disease and other neurodegenerative disorders. During his time as Principal Investigator at ADNI,  over 1500 subjects have been enrolled (including controls, MCI, and AD) at 68 sites across the USA and Canada for cognitive testing, MRI, PET, and lumbar puncture.
Dr. Weiner completed his research fellowships at Yale University School of Medicine (Nephrology) and the University of Wisconsin Institute of Enzyme Research (Biochemistry). He is an associate professor at UCSF in medicine. In 2013, he was named the winner of the Potamkin Prize for Alzheimer's research. He has co-authored over 600 scientific publications.
Peter Working, PhD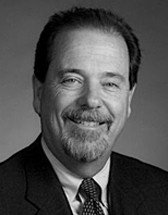 Dr. Working has over 30 years of experience in the biotechnology, pharmaceutical, and chemical industries. He specializes in translational research in the areas of mechanisms of toxicity, nonclinical drug safety and efficacy, pharmacokinetics, and pharmacology for numerous types of products, including cell therapy, gene therapy, small molecules, nanoparticle-encapsulated drugs, and protein therapeutics and monoclonal antibodies.
Dr. Working began his career as a Staff Scientist at the Chemical Industry Institute of Toxicology (CIIT), a non-profit industry-funded research institute in Research Triangle Park, NC.  He subsequently became a senior toxicologist and head of the Experimental Toxicology Group in the Department of Safety Evaluation at Genentech, Inc.  From there he moved to Sequus Pharmaceuticals (formerly Liposome Technology, Inc.), where he served first as Director of Pharmacology/Toxicology and ultimately as Vice President, R&D, until the company was purchased by ALZA Corporation in 1999.  At ALZA, Dr. Working served as VP of Analytical and Nonclinical Sciences until 2001, when he moved to Cell Genesys, Inc., a gene and cell therapy company focused on oncology, as Senior Vice President of Research and Development.
He is certified in General Toxicology by the American Board of Toxicology (ABT) and is a Fellow of the Academy of Toxicological Sciences. Dr. Working holds a Ph.D. in Human Anatomy and an M.S. in Biochemistry from the University of California, Davis, as well as an M.A. in Anatomy from the University of California, San Francisco, and has published over 100 peer-reviewed scientific papers, review articles and book chapters.  He has served on various advisory boards, including the Board of Scientific Counselors of the National Institute of Environmental Health Sciences (National Toxicology Program); the Board of Directors of American Board of Toxicology; the Special Emphasis Panel of the NCI RAID and NExT programs; the Scientific Program Committee of the Society of Toxicology; the Clinical and Regulatory Affairs Committee of the American Society of Gene and Cell Therapy and was a founding member of BioSafe, a expert nonclinical safety advisory committee of BIO.