Scott W. Atlas, MD, Chair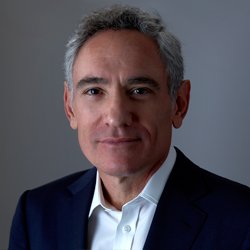 Scott W. Atlas, MD is the David and Joan Traitel Senior Fellow of Stanford University's Hoover Institution and Member of Hoover Institution's Working Group on Health Care Policy.  He investigates the impact of government and the private sector on access, quality, pricing, and innovation in health care and the key economic issues related to the future of technology-based medical advances. He is a frequent policy advisor to government leaders in these areas. His most recent book is entitled Restoring Quality Health Care: A Six-Point Plan for Comprehensive Reform at Lower Cost (Hoover Press, 2016).  Dr. Atlas is also the editor of the leading textbook in the field, Magnetic Resonance Imaging of the Brain and Spine, in its 5th edition and translated from English into Mandarin, Spanish, and Portuguese. He has been editor, associate editor, or a member of the boards of many journals and national and international scientific societies over the past three decades, and authored more than 120 scientific publications on advances in neurologic MRI in leading journals. While Professor and Chief of Neuroradiology at Stanford University Medical Center from 1998 until 2012 and in his previous positions, Dr. Atlas trained over 100 neuroradiology fellows, many of whom are now leaders in the field throughout the world.
Dr. Atlas has received numerous national and international awards and honors as a leader in both education and clinical research. Dr. Atlas has published in or been interviewed by a variety of media, including BBC Radio, The Lehrer News Hour, the Wall Street Journal, Forbes Magazine, CNN, USA Today, Fox News, London's Financial Times, Brazil's Correio Braziliense, Italy's Corriere della Sera, and Argentina's Diario La Nacion.  He received a B.S. in biology from the University of Illinois in Urbana-Champaign and an M.D. from the University of Chicago School of Medicine.
Ananth Annapragada, PhD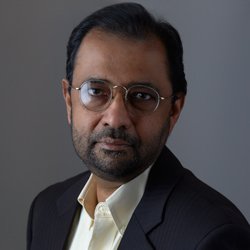 At the time of Alzeca's formation, Ananth Annapragada was the Robert H. Graham Professor in Entrepreneurial Biomedical Informatics and Biomedical Engineering at UT Health. He now heads an advanced imaging center at Texas Children's Hospital in Houston and holds the position of vice-Chair of Research at TCH Radiology. His background includes considerable experience with the pharmaceutical industry, including five years with Abbott Laboratories. Dr. Annapragada is a co-inventor of ADx. Prior to joining UT Health, he had performed research for three years at the Cleveland Clinic. Dr. Annapragada is a specialist in computational biomedicine and in developing and applying advanced molecular particles for the diagnosis and treatment of disease. Previous spin outs from his research labs include Marval Biosciences and Sensulin (glucose responsive insulin for diabetes). Dr. Annapragada received his Ph.D. from the University of Michigan. He also served as a postdoctoral associate at MIT and at the University of Minnesota.
Shane Brisbin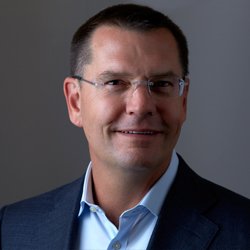 Shane Brisbin is a Managing Director at Morgan Stanley PWM in San Francisco. His team manages in excess of $4 billion on behalf of Corporate Executives, Entrepreneurs and Significant Private Investors. Shane received his MBA from the University of Texas at Austin and his BS from the University of Southern California. Shane has been recognized by Barron's 2019 Top 50 Private Wealth Advisory Teams, the first-ever ranking of wealth advisory teams that specialize in serving individuals and families.
Stephen C. Cook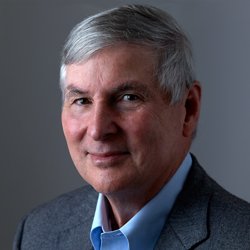 Stephen C. Cook brings a depth and breadth of financing and advisory experience across diverse industries.  He has provided clients unique and creative solutions to financing and strategic challenges for 40 years by completing more than 500 successful advisory and financing assignments for his clients. Steve has been active in the investment banking and merchant banking business since 1973, when he started his career at the Bank of Boston.  He previously served as Senior Vice President, Director and Co-Head of the Corporate Finance Department at Rotan Mosle, Inc., a leading regional Houston-based investment banking firm that merged with Paine Webber in 1983.  In 1990, Steve founded Fieldstone Partners after co-founding and leading a successful leveraged buyout and structured finance firm for six years. Steve earned an A.B. with honors in Economics from Princeton University and an M.B.A. with honors in Finance from Harvard Business School.
Navneet Puri, PhD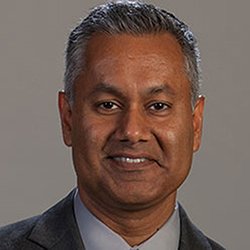 Navneet Puri, PhD, is the Founder and Chief Executive Officer of Nevakar, LLC.  After earning his MS and PhD in Pharmaceutics, Dr. Puri worked for several years at Baxter Healthcare Corp and Amgen Inc. in the areas of parenteral drug development and drug delivery.  Dr. Puri founded InnoPharma, Inc. in 2005 with a focus on developing complex generic pharmaceuticals of sterile injectable dosage forms.  InnoPharma was acquired by Pfizer in September 2014 and became an integral part of Pfizer's Global Established Pharma business thereafter.  Dr. Puri received the Smart CEO award from Future 50 magazine in January 2015.  He was also awarded an E&Y Entrepreneur of the Year award from the state of New Jersey in June 2015.
Peter J. Werth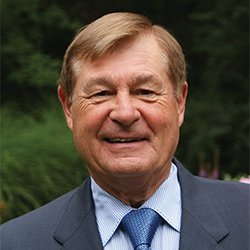 Peter J. Werth founded Chemwerth, Inc. in 1982 and serves as its Chief Executive Officer and President. Mr. Werth has worked in the chemical side of the generic drug business from its inception in 1975 in the areas of Research & Development and Sales and Marketing. From 1965 to 1975, he served in R & D for Upjohn Pharmaceuticals (now Pfizer). Before starting ChemWerth, he served as Vice President of Sales and Marketing of US operations with Ganes Chemicals, a subsidiary of Siegfried Chemicals. Mr. Werth is also a recognized philanthropist, establishing the Werth Family Foundation in 2001 to support higher education, children and human services, the arts and the environment. His philanthropy has touched the lives of thousands of people across the country and around the globe. Mr. Werth earned a BS degree in Chemistry and Math from Kansas State College, and an MS degree in Organic Chemistry from Stanford University.
Carlo Medici, Chief Executive Officer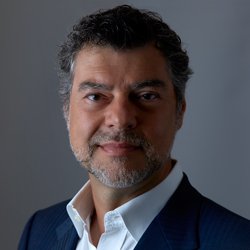 Carlo Medici serves as the CEO of Alzeca. He has over 30 years of experience in executive roles in the pharmaceutical, diagnostic, and medical devices industry. More recently, he was CEO at Bellco where he was responsible for the definition and implementation of the strategic plan aimed at positioning the company as a leader in the dialysis worldwide market. Prior to this he spent over 12 years at Bracco as CEO of Bracco Diagnostics Inc., a leader in the diagnostic imaging market (contrast agents for X-Ray/CT, MRI, and Ultrasound, radio tracers, and injector systems). In addition to the executive role for the North American market, he assumed a global role as head of commercial operations for Bracco Imaging, the parent company. In this capacity, he was responsible for all marketing, sales, and business development strategies, with sales in excess of $1 billion and direct presence in North and most of South America, most of Europe and China, and indirect presence in rest of Europe, Japan and RoW through distributors and joint-ventures. During his tenure, Bracco dramatically increased its market share in the U.S. in both X-Ray/CT and MRI contrast agents. Prior experiences include Vice President of Clinical Trials and Corporate Vice President of Sales, Marketing and Customers Satisfaction at Covance and several roles at Hofmann-La Roche, including President of Roche Diagnostics where he led the launch of the PCR assays that transformed the in-vitro diagnostic market in the 90's. Mr. Medici holds a BS degree in Chemistry and Pharmaceutical Technology.